The Junior Secondary School Boys competition is a secondary school competition for Year 9 and 10 boys.
Participants compete as Year 9 during the first stage of the competition (term four – October to December) and then as Year 9 and 10 during the second stage of the competition (term one of the following year – January to March).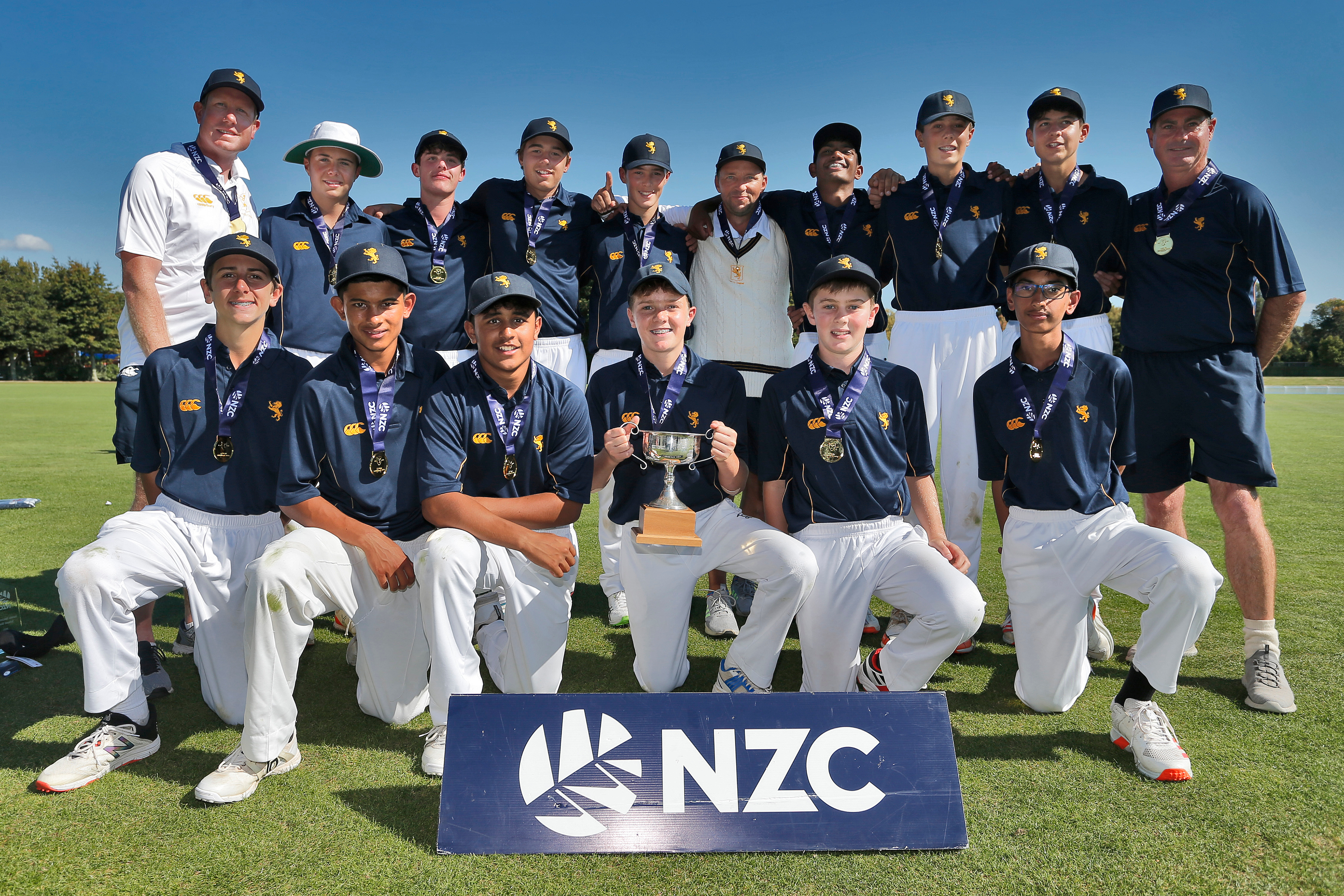 2021 winners Auckland Grammar School take out the National trophy
The 2021 national finals for the Junior Secondary Boys were held at Fitzherbert Park and Manawaroa Park in Palmerston North from the 22nd - 26th March 2021. All games were live-scored at www.nzc.nz and on the cricHQ mobile app, with Auckland powerhouse Auckland Grammar School claiming the title.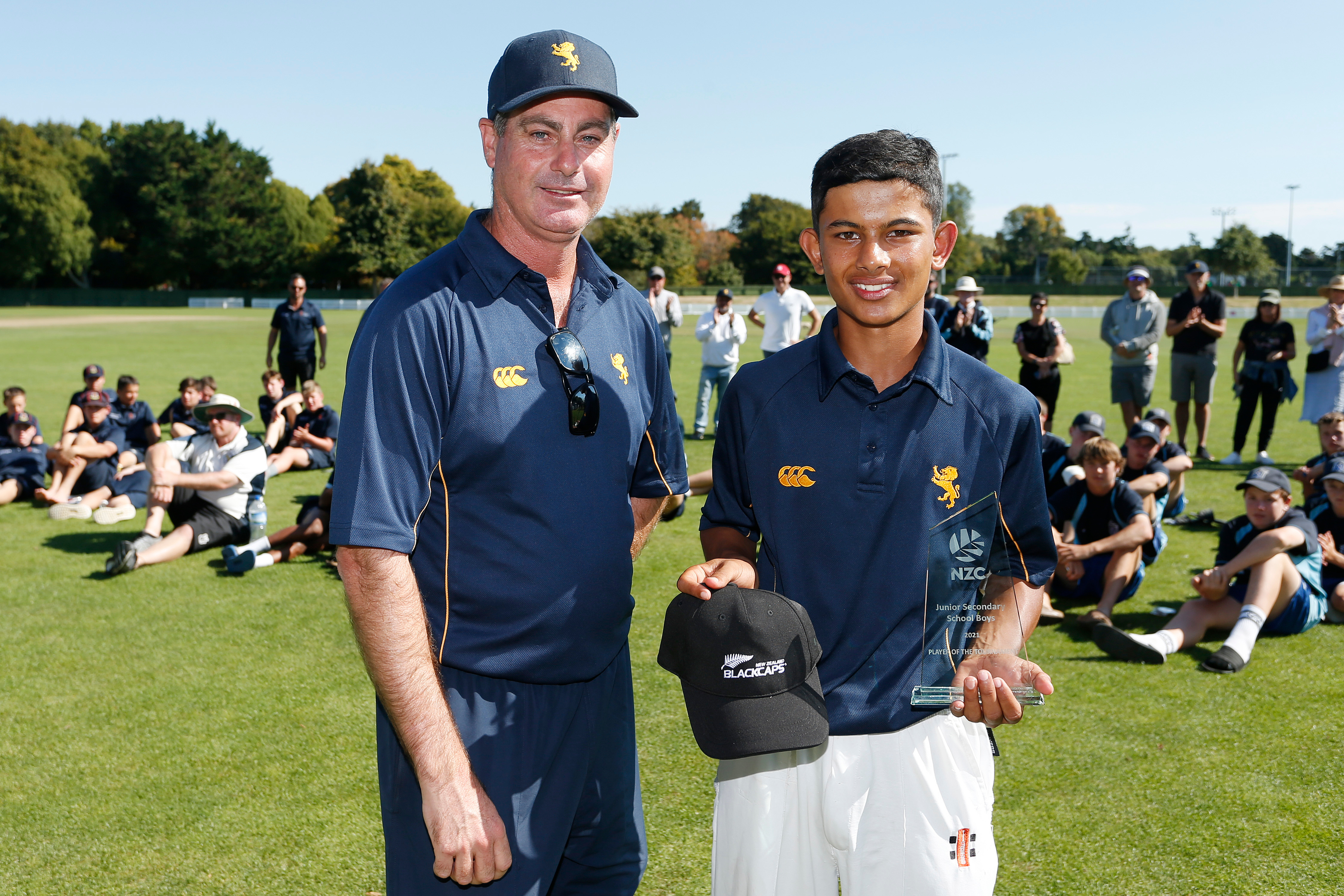 2021 tournament MVP, Pawan Kharel with coach John O'Neill-Fuller from Auckland Grammar School

Competing teams enter the competition within their region in term four of the school year playing nearby schools, with winning teams advancing through to their regional finals. The six regional winners from around the country are invited to the annual national finals held in term one of the following school year. The national finals consist of 40-over cricket played in a round robin format.
Register
If your school is interested in registering for the Junior Secondary Boys' competition, please contact your local association.
Information on the 2021-22 tournament will be published here as it become available closer to the start of the season.
Playing Conditions
Match Official Appointments
CricHQ Live Scoring
Previous winners