The theme, Cricket Smart – Past, present, future, has a focus on the evolution of cricket, the events and needs that have shaped its development, and how it may be adapted in the future. Through this theme, students can gain insight into: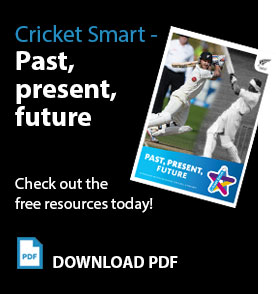 cricket in the Pacific region, in New Zealand, and globally
what cricket was like in the past, how this compares with now, and what it might look like in the future
historical timelines and moments of significance
tradition and history: where did the game originate, and who played it?
changes over time to rules, equipment, uniform, grounds, etiquette, and protocols.